Moderators: kteee, Gambrinus, e-richard
Site Admin
Posts: 796
Joined: Tue Dec 10, 2002 4:15 pm
Contact:
CAR RENTAL in FARO Airport:
Competive prices starting at just 35 euro per week in the low season - no "full tank charge" or other gimmicks.
No credit card needed at reservation - no prepayment: why run a risk in Portugals difficult business climate!
Important: Car rental season 2018, Please ensure that for July, August and September 2018 you make your booking early - just as the previous years there will not be enough cars on the market to meet demand. Please see
http://www.algarvedriver.com
and book without deposit, cancellation or amendment charges.
You'll find the
YOR rep
at the
CAR PARK CENTER P4
read more at
http://www.algarvedriver.com/guide/index.shtml
On leaving the front of the terminal building please turn left and continue UNTIL THE END OF TERMINAL BUILDING and the car park 4 it is in front of you just across the road, about 50 meters from the terminal building. If you have a trolley you may wish to follow the road to your right around the edge of the car park.
The rep is at the centre of the car park and contracts will be signed at the meeting point on P4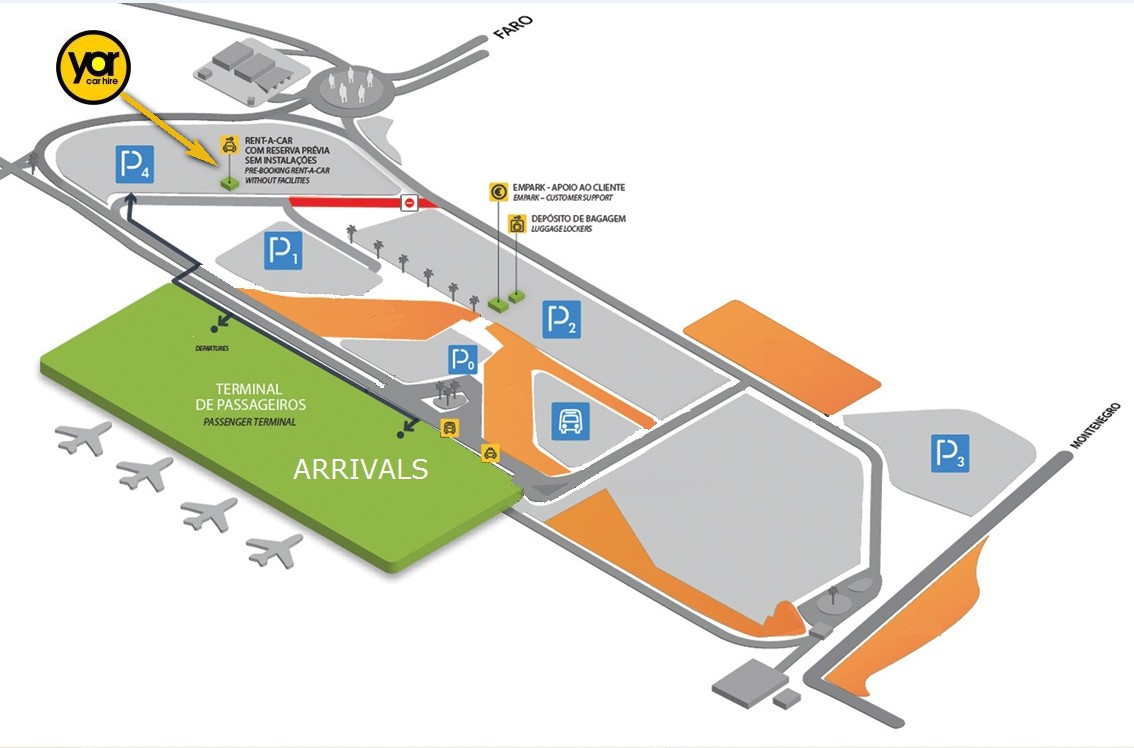 ---